Radial Shockwave Therapy in Cininnati, OH
---
PPST is now offering Radial Shockwave Therapy through our Curamedix OrthoPulse Ultra 100. Radial Shockwave Therapy is a highly effective treatment that utilizes Extracorporeal Pulse Activation Technology (EPAT) -- which is the most advanced and highly effective non-invasive treatment method cleared by the FDA.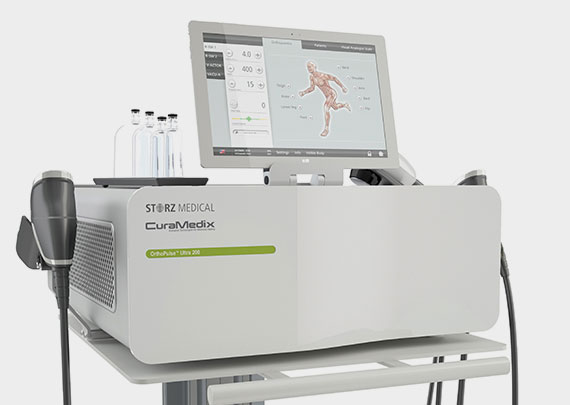 The OrthoPulse Ultra 100 has been developed as a proprietary technology by Curamedix and is based on a unique set of pressure waves that stimulate the metabolism, enhance blood circulation and accelerate the healing process -- while damaged tissue gradually regenerates and begins to heal.
What is Radial Shockwave Therapy?
Radial Shockwave Therapy is an FDA cleared technology proven to increase the rate of healing for soft tissue tendinopathy. It is an advanced, non-invasive and highly effective treatment method that enhances blood circulation and accelerates the healing process causing damaged tissue to gradually regenerate. Acoustic waves generated by the Shockwave trigger biological effects which lead to faster and long-term healing and regeneration of the tissue. Shockwave therapy (SWT) covers a wide range of indications.